Discover the intriguing journey of Professor Chris, a healthcare professional, devoted father, and passionate Brazilian Jiu-Jitsu practitioner. From overcoming challenges as a white belt to receiving his black belt, he debunked misconceptions and found fulfillment in teaching Jiu Jitsu at Gracie Barra Tucson. Join us as we explore the remarkable experiences and insights of Professor Chris, whose dedication transcends the mats.
Hi Professor Chris, please tell us a little bit about yourself.
I was born and raised in Tucson, AZ and I'm a proud father to a son that was born, and also being raised in Tucson. Since 2009 I have worked in the Healthcare field. First as a radiology assistant and now as a medical imaging analyst. I love good food, old west history and the beautiful art of Jiu-Jitsu. My focus in life is to provide for my son while setting a positive example and being the best father I can be.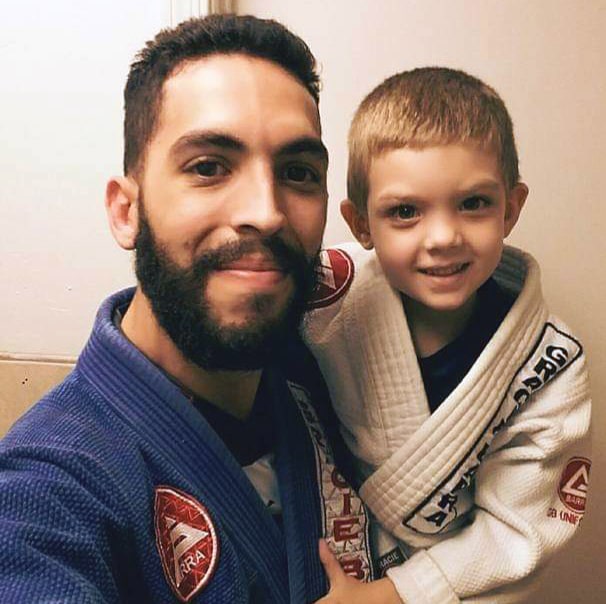 What motivated you to start training Brazilian Jiu-Jitsu?
Having known about Jiu-Jitsu through Royce Gracie and his achievements in the early UFC, I was motivated to start training in this seemingly mystical martial art where a smaller man could immobilize and defeat much larger opponents. Always being the skinny guy my whole life, this was an appealing way to challenge myself.
What were your main challenges as a white belt?
Consistency. For me, poor conditioning, little to no physical strength and mental frustration was a perfect recipe for poor attendance and lack of motivation. I remember having to really push myself just to make it to class most days in the beginning, but I was always glad I did.
When did you start competing and how was it?
I started at white belt. I wanted to challenge myself early and continued to compete in local tournaments and a submission only super fight through purple belt until I decided that teaching and assisting my teammates was my main focus. I have suffered many losses during competition, but competing was never about medals for me. It was always about the lessons.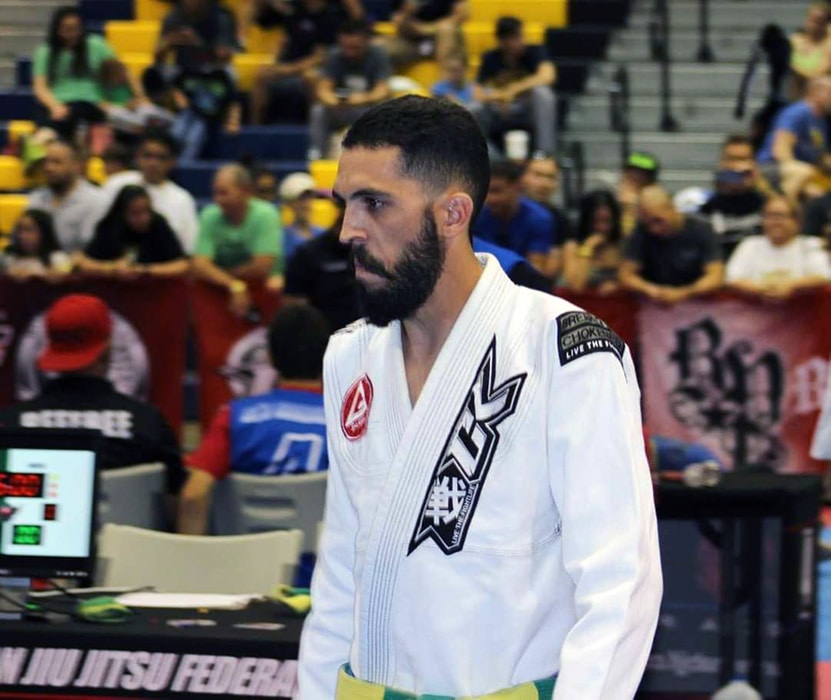 What is the main misconception people have about BJJ?
That it doesn't work on the street! Unfortunately, most people have huge misconceptions about the effectiveness of the grappling arts. Luckily, with the rise of popularity in MMA, this misconception is dwindling. Most people with this common misconception that have the courage to take a trial class will learn in a safe environment that Jiu-Jitsu is the real deal and is hands down the most effective in most real life self defense situations.
What was the feeling when you received your black belt?
Indescribable. The accumulation of nearly a decade of literal blood, sweat and tears. That moment is a one of a kind feeling that I wish everyone could experience.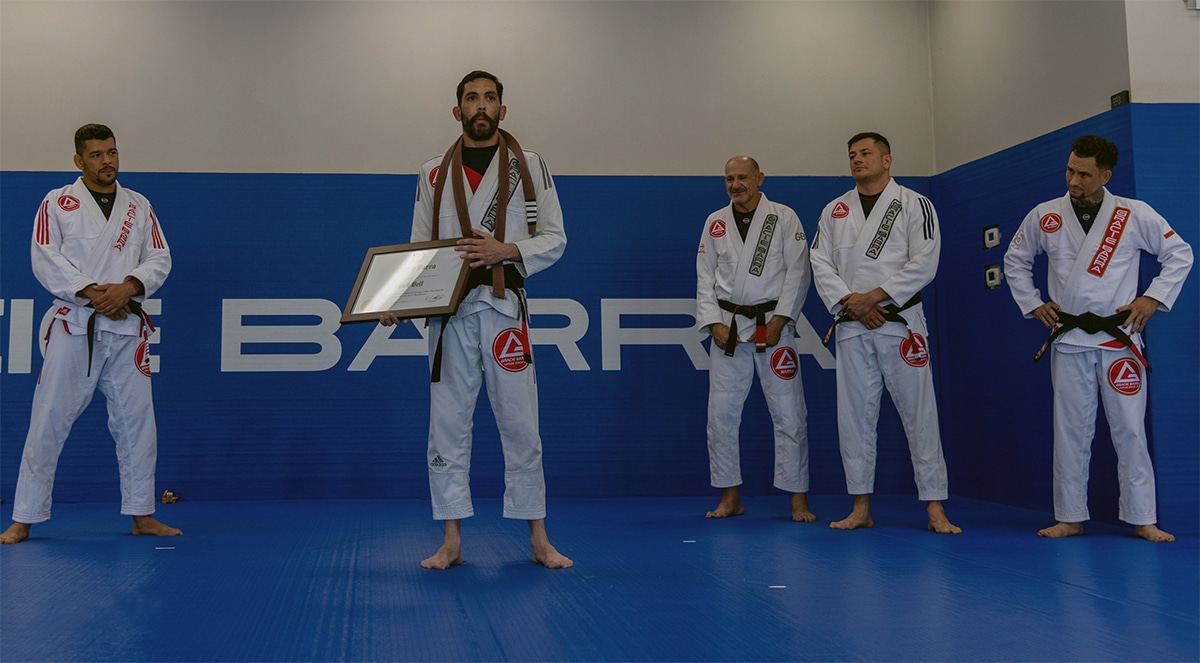 Could you share a significant lesson you have learned through BJJ?
The most significant lesson I've learned through this journey is that Jiu-Jitsu is bigger than any one person's experience. You will feel immense self pride progressing through the rankings, but the true reward comes when you see your students transform into new people through your teachings and the power of Jiu-Jitsu.
What is your proudest moment as a Gracie Barra Professor?
My proudest moment as a professor comes every single time I stand in front of a class of hard working, eager to learn students that place their trust in me and my expertise in this grappling art.
What does Professor Chris enjoy doing outside of the mats?
Outside of the mats I can be found living out my childhood dreams by acting in western movies and participating in old west reenactments. Aside from that, I enjoy escaping to resorts with the love of my life and creating life lasting memories with my son.