DISCOVER THE EMPOWERING BENEFITS OF BRAZILIAN JIU JITSU FOR WOMEN'S SELF-DEFENSE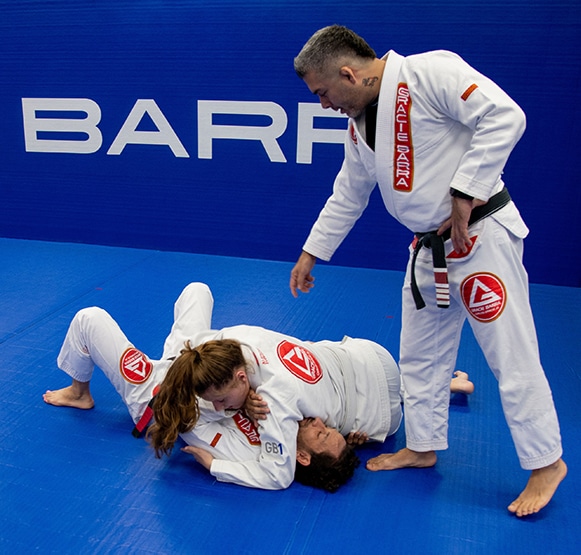 BJJ for Women's Self-Defense
Learning self-defense is an essential skill for women of all ages. Brazilian Jiu Jitsu equips women with practical techniques and strategies to protect themselves in real-life situations. Our instructors at Gracie Barra Tucson teach effective self-defense techniques that can empower women with the knowledge and confidence to stay safe.
At Gracie Barra Tucson, we are dedicated to providing a positive and empowering experience for women in Brazilian Jiu Jitsu. Our experienced and supportive instructors understand the specific needs and goals of women and provide personalized guidance to help them succeed. We prioritize creating a safe and inclusive space where women can train, grow, and connect with others who share their passion.
Gracie Barra is a renowned and respected name in Brazilian Jiu-Jitsu, known for its high standards and commitment to excellence. By choosing Gracie Barra Tucson, you are joining a prestigious lineage and benefiting from world-class instruction.
Most frequent asked questions about self-defense for women
At Gracie Barra Tucson, our Brazilian Jiu Jitsu programs are thoughtfully tailored to different age groups, ensuring an optimal experience for all our students. Regardless of your skill level, we have a program that caters to your needs and goals.